Cosmetic Dentistry in Toronto
When you combine Dentistry Asleep® with cosmetic dentistry, well, you can wake up to the smile of your dreams! Cosmetic dentistry encompasses all those dental procedures that focus on improving your smile. Very often though, cosmetic dentistry and restorative dentistry overlap. For example, a ceramic crown improves the appearance of a tooth, but it can also restore a tooth's function and protect that tooth from further damage. In either case, one thing is certain—cosmetic dentistry gives you a reason to smile and a boost for your self-confidence!
Ceramic Crowns
Ceramic crowns, also called dental caps, are designed to fully encapsulate a tooth. Crowns are used to restore functionality to a cracked or otherwise damaged tooth, to protect a tooth that has had root canal therapy, or to prepare a tooth to serve as an anchor for a dental bridge.
Veneers
Veneers are the dental wonders that can give you a brand new smile in just two visits. Veneers are made of extremely thin layers of composite resin or porcelain laminates that are adhesively bonded to the front of your teeth. Veneers cover minor and major flaws in your smile, such as chips, cracks, crooked teeth or teeth that have gaps.
Cosmetic Bonding
Similar to veneers, cosmetic bonding conceals flaws. The difference, however, is that bonding is accomplished in one quick visit with Dr. Dann who applies a composite resin material to correct a chipped, cracked or discolored tooth. Once hardened, your tooth will look as good as new.
Teeth Whitening
One of the easiest yet most dramatic cosmetic dentistry procedures is teeth whitening. Did you know that people with white smiles are considered more friendly, intelligent and successful? We can give you a professional grade take-home teeth whitening kit, so you can whiten your teeth privately.
Smile Makeovers
Sometimes a smile needs a number of cosmetic procedures in order to achieve the look you want. In that case, Dr. Dann uses any combination of the procedures described above for a smile makeover. Admittedly, these require several visits for completion, but the results are well worth your time and effort.
The Cost of Cosmetic Dentistry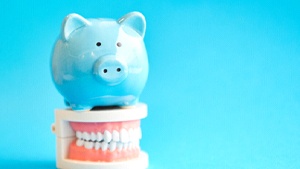 When choosing which cosmetic dental treatment you'd like, it's important to consider what's best for both your smile and your budget. We're proud to offer a variety of services you can choose from, each designed to help you accomplish different things at different price points. This way, you can get a smile you love in a way that's best for you! When you visit us for a consultation, we'll be able to give you personalized estimates for any services you may be interested in. Additionally, we've also gathered some important information below about the cost of cosmetic dentistry in Toronto.
What Cosmetic Dental Service is Right for Me?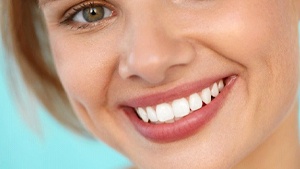 What is it that you'd like to improve about your smile? If you're not sure where to start or which service would be best for you, our experienced team is more than happy to help you evaluate all your options. Here are some of our most popular cosmetic treatments and how their prices typically compare:
Cosmetic Bonding – This quick and easy service is ideal for erasing chips, cracks, stains, and other minor imperfections. While it is one of the most affordable and versatile treatments, it will need to be touched up every few years.
Teeth Whitening – A professional teeth whitening treatment can reliably remove years of stains from your smile quickly and comfortably. These results are predictable and long-lasting, but remember, teeth whitening won't change the shape, size, or position of your teeth.
Veneers – Veneers are thin shells of dental porcelain that can completely transform one or more teeth. While they are one of the pricier cosmetic options, they're undoubtedly one of the most comprehensive ways to redesign your whole smile.
Ceramic Crowns – These durable, lifelike caps are ideal for strengthening damaged or weakened teeth and protecting them from future issues. However, dental crowns are more invasive than these other options and are reserved for restorative purposes.
Smile Makeover – Depending on your goals for your smile, we can create a custom smile makeover plan, where we use a combination of these treatments to give you a streamlined approach to achieve the smile of your dreams.
Cosmetic Dentistry Can Be An Investment Worth Making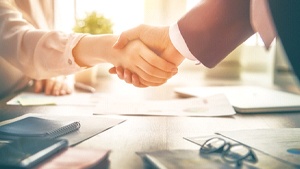 Many patients are concerned that cosmetic dentistry will be expensive because it's not covered under dental insurance. However, improving the appearance of your smile is an investment that can be well worth it in the long run. Studies show that patients who choose to improve their smile with cosmetic dentistry naturally begin to practice better oral hygiene and healthier dental habits. Not only does this extend the results of cosmetic dentistry, but it can dramatically reduce the risk of other oral health issues, such as cavities, enamel erosion, and gum disease. Over time, this can save you a tremendous amount of money in restorative treatments and emergency dental services.
We will do everything we can to make your new smile as affordable as possible. To discover just how affordable cosmetic dentistry in Toronto can be, don't hesitate to contact us!
Cosmetic Dentistry FAQs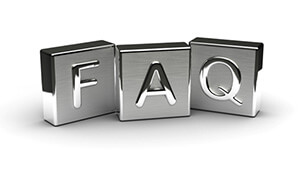 You can have the flawless smile you desire with cosmetic dentistry; however, it is a big investment. Whether you are interested in teeth whitening or veneers in Toronto, it is normal to have some concerns before you are ready to commit to anything. Don't worry, Dr. Dann will explain everything during your consultation for a beautiful smile. While you wait, here are the answers to a few frequently asked questions about cosmetic dentistry to ease any apprehensions about the road ahead.
Is Cosmetic Dentistry Expensive?
Cosmetic dentistry isn't just for the rich and famous. People from all walks of life are improving their smiles. There are more options than ever to achieve the results you want, which means there's a treatment that fits your budget. Revamping your smile is an investment in your self-esteem and quality of life. Research has shown an attractive smile can even lead to better job opportunities. It's money well-spent to look and feel your best. Your cosmetic dentist in Toronto offers many solutions to keep an attractive smile affordable, such as traditional payment methods. We will review all your options to improve your smile without spending your life's savings.
Can I Use My Dental Insurance to Pay for Cosmetic Dentistry?
It is rare for dental insurance to pay for elective services; however, many cosmetic treatments provide restorative benefits, like tooth-colored fillings or crowns. As a result, you may be able to use your coverage to offset the cost of treatments deemed necessary for your oral health. Although every policy differs, clear aligners can even be covered under some plans. The amount you pay will depend on your treatment plan. If applicable, a member of our team will work on your behalf with your dental insurance to handle all the paperwork, so you have one less thing to worry about. In some cases, your benefits can cover 50% to 80% of the cost after meeting your annual deductible. We will maximize your coverage to lower your out-of-pocket expenses. We'll explain how your coverage is being used, so you will know exactly what you'll have to pay before committing to anything.
Does Cosmetic Dentistry Hurt?
If you are concerned about a painful procedure, you are not alone, but there isn't anything to fear. While everyone's treatment plan and pain level differ, patient comfort is a top priority. Dr. Dann uses the latest techniques and technologies to provide minimally or noninvasive solutions. He also offers sedation dentistry for patients with more complex or lengthy treatments. Dr. Dann is one of the few specialists certified in dental anaesthesia, so you won't feel anything during your procedure. You may have some soreness or sensitivity for a few days after your treatment. You can manage it using an OTC pain reliever. Dr. Dann will review any additional aftercare instructions to prevent discomfort based on your treatment, like avoiding hot or cold foods after teeth whitening. Any pain or sensitivity will be temporary and should resolve in a few days.