Dental Implants — Toronto, Ontario
Rebuild Missing Teeth from the Roots Up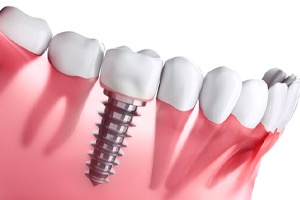 More than 42% of people above the age of 65 are missing all of their teeth in one or both jaws. Most of these teeth were lost to gum disease. Research shows that 85% of the estimated 32 million people with dentures in the US and Canada experience pain, embarrassment and difficulty with their false teeth. Now patients who have lost more than one tooth in a row may have a better choice than a fixed bridge, removable partial or full denture.
Why Choose Dr. Kevin Dann of Dentistry Asleep For Dental Implants?
#1 Dental Implant Treatment Completed by Highly Experienced Dentist & Team
#2 Certified Specialist in Dental Anaethesia for Comfortable Treatment
#3 Permanently Replace Any Number of Missing Teeth
What Are Dental Implants?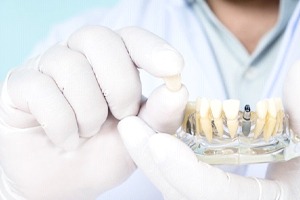 Although implantation of artificial or replacement roots has been attempted for hundreds of years, only recently have techniques been worked out that makes them predictably successful. Modern dental implant techniques and technologies originated in Sweden in the early 1960's. After scientifically proving that these new bone-integrating titanium implants were successful, Swedish researchers brought their methods to a few select centres in North America in 1981.
Toronto was one of these original, chosen study centres. Dr. Dann was fortunate to be one of the few dentists selected to work with dental implant patients in the early 1980's. This unique experience gives him a longer history than most in this field and an opportunity to see and experience many changes and advancement in the field of implant dentistry.
The Dental Implant Process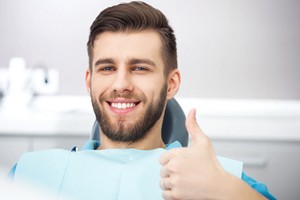 If you are in good health and your tooth loss is recent, you are likely a good candidate for dental implants. The only way to find out for sure is to schedule an appointment with your implant dentist. When you do, we will take x-rays and a special scan to determine precisely if you are eligible for this excellent replacement option. If you are, we will look forward to getting started on your unique treatment plan right away!
Who Dental Implants Can Help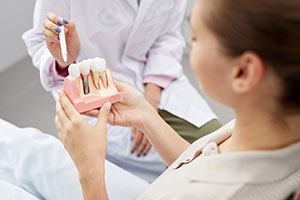 Ultimately, it doesn't take that much to qualify for dental implants. Almost anyone with missing teeth can get them for their smiles! Still, consulting Dr. Dann is the only way to know for sure. He can assess your oral health to see if implants suit you. In case they are, he and our team will then devise a custom treatment for your unique needs. To learn more about such things, just keep reading or call us for the relevant details.
Who is a Good Candidate for Dental Implants?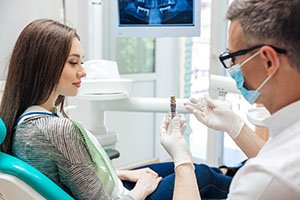 So long as you're a healthy adult, you'll likely qualify for implants. That said, our practice will determine your candidacy at the consultation. This visit lets us perform an oral exam to see if you have certain qualifying factors. The most common of these elements include:
Good Overall Health – Implant placement is a minor surgery, so your body needs strength to bear it. This wellness reduces your odds of post-surgery complications.
Great Oral Health – Implants will fail soon after placement if you suffer from gum disease or cavities. As such, the latter issues must be addressed before surgery.
Sufficient Jawbone Density – Implants rely on your jaw's bone tissue for support. Consequently, your jawbone needs to have high bone density for successful placement. Implants won't be able to fuse with your jaw otherwise.
Even if you aren't a good candidate, though, there's still hope for care. You can qualify for implants later by getting preliminary work like tooth extractions, gum disease therapy, or bone grafting. From there, your mouth will be ready to receive implants based on how many teeth you're missing.
Missing One Tooth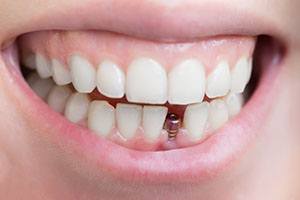 Should you only need to replace one tooth, opting for a single implant and crown will be enough. These two items, taken together, are more durable and longer-lasting than other restorations. Placing them also doesn't remove healthy enamel from adjacent teeth.
The placement process is fairly simple. Once placed in the jaw's socket, an implant will gradually fuse with your jawbone. After the gums heal from that initial step, the dentist will place the abutment to stabilize the future crown. This latter prosthetic uses high-quality porcelain to ensure beautiful, lifelike results.
Missing Multiple Teeth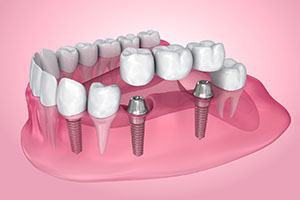 When you lack multiple adjacent teeth, using several single implants is inefficient. Instead, your best bet is to get an implant bridge. Unlike traditional ones, it's supported by two dental implants. Consequently, it doesn't rely on hooks to keep itself steady and secure.
Of course, you may be missing teeth throughout the mouth. If so, several implants could anchor a partial denture in place.
Missing All Teeth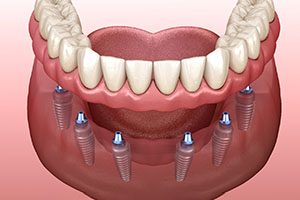 You should try an implant denture if you're missing all your natural teeth (or soon will). The latter prosthetic uses four to six implants to support a full denture, thus restoring an entire row of chompers.
Ultimately, an implant denture has many unique perks compared to traditional ones. Firstly, it won't slip or fall due to the implants' fusing with your jaw. Plus, it's rather easy to clean – just brush it twice daily and floss it once daily!
Understanding the Cost of Dental Implants
Even if you've been told in the past that you don't have enough jawbone, there are now advanced techniques like bone grafting and sinus lifts to increase bone width or height to allow placement and support of implants. Today, most obstacles that previously prevented implants from being used can be overcome with advanced dental implant procedures.
Dental Implant FAQs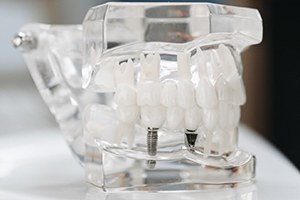 Dental implants in Ontario are a lifelong commitment, so it's normal to have some concerns. There isn't any reason to worry. Dr. Dann will explain everything during your dental implant consultation to ensure you are 100% confident about the road ahead. In the meantime, here are the answers to a few frequently asked questions about the revolutionary procedure.
How long do dental implants last?
Dental implants are the most reliable method to replace missing teeth. They are proven to last for 30 years or more with the proper aftercare; however, various factors affect their lifespan, like your health and lifestyle. Your new smile can last for decades by brushing, flossing, and using a daily mouthrinse. Don't forget to visit your dentist at least twice a year for a cleaning and checkup. It's also best to avoid anything that might damage your new teeth, like using them as tools or chewing hard/sticky foods. With the right care, you'll never have to worry about needing replacements to save money down the road.
Can I take dental implants out?
A dental implant is unlike any other treatment because it replicates the entire tooth structure, including the root. This involves surgically placing a post into the jawbone. Your bone will fuse to the post through a process called osseointegration. Therefore, only a trained dental professional can remove them, such as if implant failure occurs. However, some implant dentures are removable for easy cleaning, but the posts will always stay in place.
What should I do if my dental implant feels loose?
Your dental implant should never feel loose. You don't want to ignore the issue because it can be a sign of implant failure. It's important to contact your implant dentist in Ontario right away to find the source of the instability, such as failed osseointegration or a damaged restoration. Dr. Dann will provide the intervention you need to preserve your smile.
Am I too old to get dental implants?
There isn't an age limit for dental implants, but older patients can have a higher risk of complications. Your general health plays a role in your candidacy for the procedure. Since certain health conditions can occur with age, like heart disease or diabetes, so Dr. Dann will review your medical history carefully. If you have specific health conditions, your implant dentist may take some precautions to ensure the success of the procedure. You may also need a little prep-work, like bone grafting to strengthen the jaw.
How can I tell if my dental implant is failing?
Dental implants provide the most predictable results because the risk of failure is less than 5%. If complications arise, they can occur shortly after your implant surgery or several years later. Remain vigilant for any signs of dental implant failure, like pain around the post, swelling of the gum tissue, or the implant feeling loose. If you notice any signs of a problem, don't wait until it's too late. Contact your dentist right away to preserve your investment.
Featured Article on Dental Implants – View all

Dental Implants – Your Third Set of Teeth
A discovery fifty years ago paved the way for one of dentistry's most exciting, natural looking and successful tooth replacement systems. Learn how dental implants might just possibly change your life... Read Article
At Dentistry Asleep®,Dr. Kevin Dann offers dental hygiene services, routine dental care for adults and children, periodontal and endodontic therapy, cosmetic dental procedures and dental implants. Dr. Dann is one of the few Certified Specialists in Dental Anaesthesia, giving complete, comfortable care to all his valued patients. Enjoy experienced, anxiety-free dental healthcare! Make your appointment now!