Veneers – Toronto, Ontario
Covering Flaws for a More Beautiful Smile
Are you tired of your smile's imperfections keeping you from enjoying life? Do you long for a solution that will hide the flaws and give you back the confidence you desire? If so, Dr. Kevin Dann can use a safe and effective cosmetic treatment that will transform your appearance and leave you feeling your smile looking more beautiful than ever before. With veneers in M5R 3K4, your teeth will look and feel completely natural, allowing you to look photo-ready no matter the occasion. If you would like to learn more about this show-stopping solution, contact us today to schedule an appointment.
Why Choose Dr. Kevin Dann for Veneers?
Highly-Qualified and Trusted Expert with Years of Experience
Late Evening Appointments Available
Transformed Smile in Two Appointments
What are Veneers?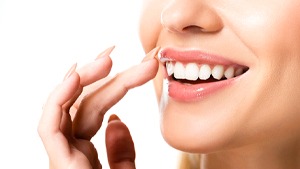 Veneers are made of ultra-thin layers of composite resin or porcelain laminates that are adhesively bonded to the facial surface of your teeth. Veneers cover minor and major flaws in your smile, such as chips, fractures, misaligned teeth, discolored teeth, or teeth that have gaps or are uneven because of excessive wear.
Veneers certainly fall into the category of cosmetic dentistry because they create a beautiful new smile with straight and shapely teeth. However, because they may also protect teeth from further damage and eliminate the need for more extensive and expensive treatments, they also fulfill a restorative role. In either case, veneers are meant to give you a smile you'll want to share!
Who is a Good Candidate for Veneers?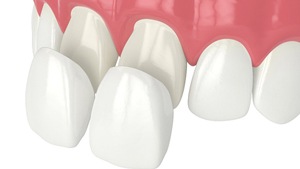 To determine if you are a qualified candidate for veneers, you will first need to schedule a consultation with Dr. Dann. It is during this visit that he will examine your smile and identify the imperfections you wish to hide. While most patients are deemed eligible, it is necessary that you do not show any signs of tooth decay or periodontal disease, as these problems can lead to more serious issues down the road. It may also be possible that your particular "flaw" may require more extensive treatment (i.e., a major gap that can only be treated with orthodontics).
What is the Process for Receiving Veneers?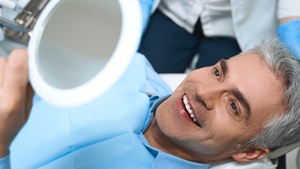 When you choose to have veneers with Dentistry Asleep, you can count on them to be exceptionally beautiful. You can also expect to undergo a procedure that is free of anxiety and all discomfort. As a certified specialist in dental anesthesia, Dr. Dann offers is a cosmetic dentist in M5R 3K4 who offers a range of sedation techniques. During your initial consultation, the two of you will decide which form of sedation is best for you based on your level of anxiety.
Once you are relaxed in the chair, the procedure can begin. First, a local anesthetic will be administered. Then, Dr. Dann will prep the teeth receiving veneers by removing a minimal amount of the tooth's outer enamel surface. This way, your veneers will lay flush with your other teeth. Next, your veneers—which have been custom fabricated in a cosmetic dental lab to Dr. Dann's exact specifications—are adhesively bonded to your front teeth. Dr. Dann will artfully trim and shape your veneers, so they are a seamless match to the rest of your smile. And of course, the color of your veneers is a perfect match, too.
Veneers are quite durable and may last for years with proper care. But you'll want to be sure to brush and floss them as you do your other teeth and maintain regular checkups with Dentistry Asleep. Also, be careful not to bite down on hard objects because like other tooth restorations, veneers can chip or crack.
The Benefits of Veneers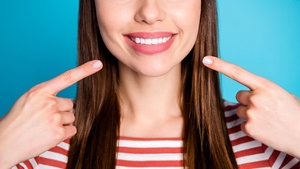 Although there are many different cosmetic solutions available these days, you cannot go wrong in choosing veneers. These customized restorations make it possible to achieve a smile that is worthy of Hollywood. Offering outstanding benefits, you can expect:
A healthy, natural-looking smile that boosts your confidence and enhances your appearance
A less invasive cosmetic treatment that hides imperfections of all kinds and allows you to keep more of your natural tooth structure
Veneers that will remain firmly in place for many years (10 years or more) with proper maintenance
Understanding the Cost of Veneers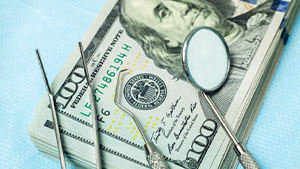 Everyone deserves to have a smile they are proud of, but veneers are associated with a hefty price tag. Despite what you might have heard, they can be the most cost-effective solution to turn the smile of your dreams into reality. Various factors affect the cost of veneers in Toronto, but Dr. Dann strives to keep a picture-perfect smile affordable for everyone.
Cost VS Cosmetic Dentistry:
What's Right For Me?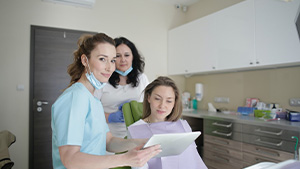 You don't have to be rich or famous to benefit from cosmetic dentistry. You have several options to choose from when addressing common aesthetic flaws. Your cosmetic dentist in Toronto, Dr. Dann, will examine your mouth and learn more about your goals to recommend a treatment that meets your needs and budget, which may include:
Braces: Whether metal braces or clear aligners, you can achieve a straight smile using proven orthodontic solutions. However, they are a long commitment if you only need minor adjustments.
Teeth Whitening: Your teeth can become up to 8 shades whiter after using an in-office or at-home whitening kit from your dentist. Your results can last for many months to several years with the right aftercare.
Direct Bonding: Composite resin is shaded to match your enamel to blend in with your tooth when treating minor aesthetic issues. It offers a lot of bang for your buck if you want a quick fix.
Veneers: A veneer is a porcelain shell bonded to the front surface of a tooth to enhance its color, size, and shape. Bonding them to the teeth visible when smiling allows you to correct many issues at once, like gaps, discoloration, or chips. It can be an affordable option if you want to make several improvements because you won't have to pay for multiple procedures. After just 2 appointments, you can have the dazzling smile you desire with results that can last for a decade or more.
We'll provide you with a personalized estimate and explain the fees, so you will know exactly what you'll have to pay before committing to anything.
How to Make Veneers Affordable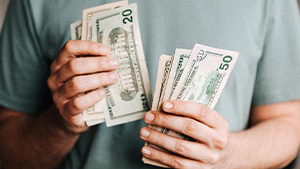 We'll provide you with a personalized estimate and explain the fees, so you will know exactly what you'll have to pay before committing to anything.
A member of our team will review your payment options to invest in your smile without spending your life's savings, which includes:
Traditional Payments: Our office accepts all traditional payment methods, including cash, personal checks, and credit cards.
Dental Insurance: It's not common for dental insurance to pay for elective procedures, but there are exceptions for medically necessary treatments, which can be the case when needing replacements. However, you can use your coverage to offset the cost of certain steps in your treatment, like preparatory procedures. We will help you maximize any appropriate benefits to lower the amount you'll pay out-of-pocket.
Monthly Payments: Pay any out-of-pocket expenses using a monthly payment plan with little or no interest through a third-party financing company.
If you have questions about your payment options, or you're ready to schedule your consultation, contact our office today to speak with a member of our team.
Veneers FAQs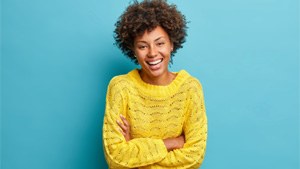 If you're looking for a more comprehensive solution for addressing one or several dental flaws, then veneers may be the ideal option for you. Although you may benefit greatly from this cosmetic treatment, it's important to know as much as possible about the procedure before jumping on board. To help you feel well-informed and confident about your decision, we've taken the time to compile and respond to some of our most frequently asked questions about veneers in Toronto. Read along to learn more or reach out to us today to schedule your initial consultation!
How Many Veneers Will I Need?
One of our main goals with veneers is to ensure that every visible tooth in your smile matches with each other. This means that we'll only provide you with the appropriate number of porcelain shells that will help achieve this. For those who are struggling with one troublesome tooth, they'll simply require a single veneer to address the issue. Other patients can end up getting 6 to 8 veneers to complete their smile makeover. The exact number will be discussed during your initial consultation, as your dentist will walk you through your situation and develop a personalized treatment plan to beautify your pearly whites.
Are Veneers Permanent?
While veneers can last 15 years or more with proper, you'll eventually have to replace them, making them a non-permanent cosmetic solution for your smile. That said, we do consider them an irreversible treatment. This is only because we'll need to shave off a small portion of your enamel to make room for the porcelain shells, which will not grow back on their own. Once we've prepared a tooth in this way, you'll have to cover it with either a dental crown or veneer moving forward.
Do Veneers Give You a Lisp?
Some patients have reported having some difficulty speaking or pronouncing certain words when initially receiving their veneers, which turned into a kind of lisp. This is somewhat due to muscle memory, as your tongue won't be accustomed to the presence of your porcelain shells while talking. The good news is that your tongue should get used to your veneers after some time, meaning any lisp you might develop will be short-lived. If you notice a difference in your speech, simply practicing your pronunciation (especially with more challenging words or sounds) can help speed up the adjustment process.
Will I Still Be Able to Drink Coffee with Veneers?
Your veneers will be constructed out of durable and highly stain-resistant porcelain dental material. Since they're also non-porous, this means the pigments from dark-colored foods and beverages will have a more difficult time penetrating or slipping beneath their surface. In the end, you should feel free to enjoy a warm morning cup of joe without much to worry about. Just remember that veneers are not entirely stain-proof, as you can end up discoloring them with overexposure to dark-pigmented meals and drinks. Be sure to enjoy these types of foods in moderation to make the most of your cosmetic results!