Veneers – Toronto, Ontario
Covering Flaws for a More Beautiful Smile
Are you tired of your smile's imperfections keeping you from enjoying life? Do you long for a solution that will hide the flaws and give you back the confidence you desire? If so, Dr. Kevin Dann can use a safe and effective cosmetic treatment that will transform your appearance and leave you feeling your smile looking more beautiful than ever before. With veneers in M5R 3K4, your teeth will look and feel completely natural, allowing you to look photo-ready no matter the occasion. If you would like to learn more about this show-stopping solution, contact us today to schedule an appointment.
Why Choose Dr. Kevin Dann for Veneers?
Highly-Qualified and Trusted Expert with Years of Experience
Late Evening Appointments Available
Transformed Smile in Two Appointments
What are Veneers?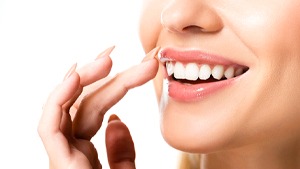 Veneers are made of ultra-thin layers of composite resin or porcelain laminates that are adhesively bonded to the facial surface of your teeth. Veneers cover minor and major flaws in your smile, such as chips, fractures, misaligned teeth, discolored teeth, or teeth that have gaps or are uneven because of excessive wear.
Veneers certainly fall into the category of cosmetic dentistry because they create a beautiful new smile with straight and shapely teeth. However, because they may also protect teeth from further damage and eliminate the need for more extensive and expensive treatments, they also fulfill a restorative role. In either case, veneers are meant to give you a smile you'll want to share!
Who is a Good Candidate for Veneers?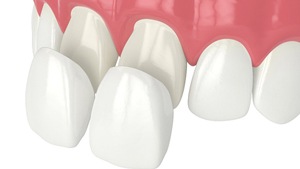 To determine if you are a qualified candidate for veneers, you will first need to schedule a consultation with Dr. Dann. It is during this visit that he will examine your smile and identify the imperfections you wish to hide. While most patients are deemed eligible, it is necessary that you do not show any signs of tooth decay or periodontal disease, as these problems can lead to more serious issues down the road. It may also be possible that your particular "flaw" may require more extensive treatment (i.e., a major gap that can only be treated with orthodontics).
What is the Process for Receiving Veneers?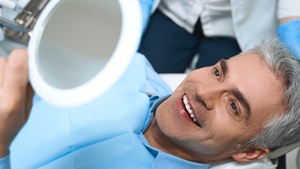 When you choose to have veneers with Dentistry Asleep, you can count on them to be exceptionally beautiful. You can also expect to undergo a procedure that is free of anxiety and all discomfort. As a certified specialist in dental anesthesia, Dr. Dann offers is a cosmetic dentist in M5R 3K4 who offers a range of sedation techniques. During your initial consultation, the two of you will decide which form of sedation is best for you based on your level of anxiety.
Once you are relaxed in the chair, the procedure can begin. First, a local anesthetic will be administered. Then, Dr. Dann will prep the teeth receiving veneers by removing a minimal amount of the tooth's outer enamel surface. This way, your veneers will lay flush with your other teeth. Next, your veneers—which have been custom fabricated in a cosmetic dental lab to Dr. Dann's exact specifications—are adhesively bonded to your front teeth. Dr. Dann will artfully trim and shape your veneers, so they are a seamless match to the rest of your smile. And of course, the color of your veneers is a perfect match, too.
Veneers are quite durable and may last for years with proper care. But you'll want to be sure to brush and floss them as you do your other teeth and maintain regular checkups with Dentistry Asleep. Also, be careful not to bite down on hard objects because like other tooth restorations, veneers can chip or crack.
The Benefits of Veneers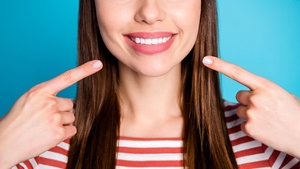 Although there are many different cosmetic solutions available these days, you cannot go wrong in choosing veneers. These customized restorations make it possible to achieve a smile that is worthy of Hollywood. Offering outstanding benefits, you can expect:
A healthy, natural-looking smile that boosts your confidence and enhances your appearance
A less invasive cosmetic treatment that hides imperfections of all kinds and allows you to keep more of your natural tooth structure
Veneers that will remain firmly in place for many years (10 years or more) with proper maintenance