Kevin Dann, BSc, DDS, BScD (Anaesthesia)
Specialty Certificate Dental Anaesthesia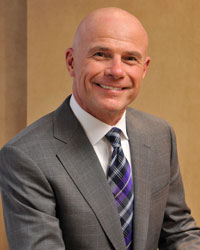 Many patients are surprised that they can receive great dental care in complete comfort- that's personally and professionally rewarding for me. At our practice, we believe that patient comfort, convenience, and peace of mind are essential contributors to good dental health, so when a patient arrives at our office relaxed and comfortable and leaves with a beautiful, healthy smile, I know we've done a great job. As part of that philosophy, I've provided some professional information about me below. If you still have some questions after reading it, just ask me—I'm here to help!
Degrees and Special Recognition
Bachelor of Science, University of Western Ontario, 1974; Dean's Honours
Doctor of Dental Surgery, University of Toronto, 1978
Post Graduate Dental Internship, Toronto General Hospital, 1979
Anaesthesiology Degree; BScD., University of Toronto, 1981
Certificate in Implant Dentistry, Tufts Medical Centre, Boston, Mass., 1992
Specialty Certificate, Dental Anaesthesia, Royal College of Dental Surgeons of Ontario, 2008
Cardio Pulmonary Resuscitation (CPR) certified
Advanced Cardiac Life Support (ACLS) certified
Pediatric Advanced Life Support (PALS) certified
Teaching Appointments
Presently, I devote at least 25% of my professional time teaching as a recognized expert in dentistry and anaesthesia in both the undergraduate and post-graduate programs at the University of Toronto.
Associate in Dentistry, Department of Anaesthesia, Faculty of Dentistry, University of Toronto
Lecturer, Ontario Dental Association Professional Development Program
Past member, Department of Oral Medicine, Faculty of Dentistry, University of Toronto
Past instructor, Basic Cardiac Life Support
Guest speaker for various professional organizations
Professional Affiliations
I am an active member of numerous professional organizations and associations that help me stay abreast of the rapid advancements in both dentistry and anaesthesia.
Ontario Dental Association, past Chairman, Anaesthesia Committee; past Executive Council member; Toronto Governor, O.D.A. Board; Executive Liaison to the Health Care Committee
Canadian Academy of Dental Anaesthesia
Ontario Dental Society of Anaesthesia, current member and past Executive Officer
American Dental Society of Anaesthesia
American Society of Dental Anaesthesiologists
Academy of Comprehensive Esthetics
Toronto Central Dental Society, current member and past President
Fellow of the Pierre Fauchard Academy
Outside of my practice, I enjoy teaching at the University of Toronto, alpine skiing, golfing, and running 21 km road races.
At Dentistry Asleep®,Dr. Kevin Dann offers dental hygiene services, routine dental care for adults and children, periodontal and endodontic therapy, cosmetic dental procedures and dental implants. Dr. Dann is one of the few Certified Specialists in Dental Anaesthesia, giving complete, comfortable care to all his valued patients. Enjoy experienced, anxiety-free dental healthcare! Make your appointment now!