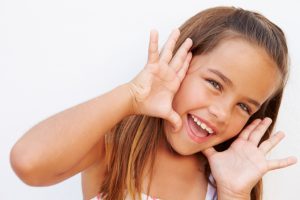 Nothing feels worse than putting your child through something that you know they're afraid of. Even if you understand that it's necessary and good for them, having to see the fear in their eyes as they reach for you is enough to break any parent's heart. Dr. Kevin Dann located in Toronto, Ontario understands this, and he knows that some children need sedation to complete their dental treatment. and this is why he offers a number of options for sedation at his office.
Dr. Dann is a certified specialist in dental anesthesia, and he has helped many adults and children complete their much-needed dental work and get back on the path to wellness through sedation. It's important not to delay your child's treatment, and Dr. Dann has been using sedation techniques for years to first, put your child at ease, and then guide them through their dental work.
Is Sedation Safe for My Child?
Many parents worry about the consequences of sedating their child for dental appointments, however the benefits of sedation far outweigh any drawbacks. Dr. Dann has a number of safe options for sedation, from just taking the edge off with laughing gas, or nitrous oxide, to being completely asleep for the entire appointment. He will meet with you and your child to discuss the dental procedures and determine which sedation option is best for your child's needs. Your child will feel comfortable and safe throughout their entire appointment no matter which sedation option is used.
What Are the Benefits of Sedation?
If your child is already fearful of the dentist sedation may help them to overcome their anxiety about dental procedures. Many patients are able to utilize sedation for their first few appointments, and then they feel comfortable enough to handle the appointments on their own.
Some patients choose to put off or ignore their dental treatment because of their fear, however, we're learning that oral health is linked with systemic health, and therefore delaying dental treatment can lead to more serious health conditions for both adults and children. Dental procedures that are ignored can also cause even more painful and extensive work to be necessary. Sedation is a great way to get much needed dental procedures done and maintain your child's good health.
At Dentistry Asleep, we understand that sedation dentistry can pose a number of questions for patients. Dr. Dann and the entire team are here to answer all of your questions and guide you through the process. Even if your child just needs a cleaning appointment, Dr. Dann is a gentle and caring kids dentist, and we're here to help all of our patients feel comfortable and safe. Sedation is available for even the smallest appointments. Contact our office today to learn more about how sedation dentistry can help your child maintain their oral health.