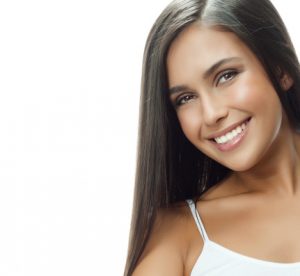 If the smile you see in the mirror is not the smile that you want, then perhaps you're considering porcelain veneers. These modern dental wonders will almost instantly conceal cosmetic imperfections, so you can have an attractive smile. But before you commit to having this non-invasive yet irreversible procedure performed, you'd like some questions answered. Toronto cosmetic dentist Dr. Kevin Dann is happy to answer a few common questions.
What exactly are porcelain veneers?
Essentially, porcelain veneers—also called dental veneers or simply veneers—are coverings that are cemented to the facial of your teeth in order to hide cosmetic flaws. In this way, your smile is transformed with just one procedure. Veneers can be used to hide a number of different imperfections, including:
Teeth that are permanently stained or discolored
Chips and cracks
Slightly broken teeth
Gaps between teeth
Teeth that are somewhat misaligned
And because veneers are made of porcelain, their translucency ensures that your will naturally reflect light just the way your natural teeth do.
What is the procedure for porcelain veneers?
Your journey toward a new and beautiful smile begins with a consultation with Toronto dentist Dr. Dann. He will assess your smile and listen to what you most want to change. He will also ensure that your teeth and gums are healthy before beginning the process.
Then, digital x-rays, photographs and molded impressions are taken to help Dr. Dann design veneers that are perfect for the size and shape of your mouth. Before cementing the veneers in place, your teeth must be cleaned and a slim layer of each tooth's enamel surface is removed to create a more secure bond. After this process, we'll give you a temporary set of veneers to wear while the permanent veneers are expertly fabricated in our cosmetic dental lab. In about two weeks, you'll return to see Toronto cosmetic dentist Dr. Dann and have him place your new smile.
How should I care for my new smile?
Porcelain veneers should be given the same gentle care as your natural teeth. Always use nonabrasive toothpaste and a toothbrush with soft bristles. And be sure to floss in between you veneers, too, because plaque can accumulate on porcelain just as it does on your teeth. And while your veneers are quite strong, they are not indestructible. Avoid biting extremely hard foods and your fingernails.
Call Your Cosmetic Dentist in Toronto
If you have any more questions about porcelain veneers or if you are ready to schedule a consultation with Dr. Dann, then contact our dental practice today. We're ready to help you have the smile you've always dreamed about!