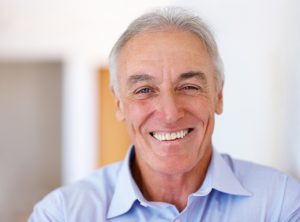 A missing tooth not only affects the quality of your life, it also affects your oral health. You may find eating and chewing to be more difficult, while your confidence and self-esteem decrease because you feel embarrassed about speaking or smiling in front of others. Did you know that the health of your jawbone and remaining teeth are also at risk? Without a replacement, your remaining teeth may shift, and your jawbone will deteriorate. Learn more about why dental implants in Toronto may be the best solution to replace your missing tooth.
What is a Dental Implant?
Utilizing a titanium post as your new "root," and a porcelain crown as your new tooth, a dental implant is the only tooth replacement option that can restore both your root and tooth, which protects the integrity of your remaining teeth and your jawbone. Your new root is surgically placed into your jawbone, and because titanium is biocompatible, it easily integrates with your bone over the appropriate healing time. This creates a firm and stable foundation for your new crown.
Your dentist will customize your new tooth to match your existing teeth, which will restore your smile. Your crown will function just as your natural tooth did, so you'll be able to eat, chew, smile, and talk as you always did. You'll also be able to brush and floss as you normally did, which is very important to take good care of your new implant in order to ensure longevity.
Am I a Candidate for Dental Implants?
In order to ensure success, dental implants need two things:
The patient to be in good overall health
Enough healthy bone structure to support the implant
With a thorough examination and some x-rays, your dentist can determine if implants are the right treatment for your needs. For patients who are missing multiple teeth, dental implants can be used to support a denture, partial or dental bridge. Your dentist can discuss your options with you at your consultation appointment.
At Dentistry Asleep, Dr. Kevin Dann is your premiere cosmetic dentist in Toronto, and he's been helping patients restore their smiles with dental implants for decades. With thousands of hours of comprehensive advanced training, Dr. Dann offers his patients complete implant care from start to finish. When you work with Dr. Dann, you'll receive a beautiful restoration that you can be proud of and rely on for years to come.
Contact our office today to learn more about dental implants and schedule your next appointment!