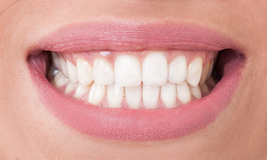 Your teeth serve an important role. They involve more than just helping you chew and speak. They are also important for your self-esteem and how others form their first impressions when meeting you. Unfortunately, if you have cosmetic flaws, you likely feel insecure and judged based on their appearance. Do not worry. You are not alone. In fact, it is estimated that one-third of adults do not like how their teeth look. Now, due to advancements in dentistry, you do not have to live with the imperfections. You can get the flawless smile that you have always wanted with porcelain veneers or cosmetic bonding.

Are Porcelain Veneers Right for Me?
Porcelain veneers are thin shells that are bonded to the front surface of the teeth to hide cosmetic flaws. Overall, they make them appear whiter, shapelier, and more proportionate. They are quite versatile, allowing them to correct several issues, including:
Discoloration
Chips and Cracks
Shorter than Average Teeth
Minor Alignment Issues
Although they tend to cost $900 to $2,500 per tooth, they offer a long-term investment. With the right aftercare, like using nonabrasive products, they can last an average of 10 to 15 years before needing to be replaced.
Now, the procedure is minimally invasive and allows you to maintain more of the tooth's structure during the bonding process. Often, you can have your new smile in as little as two appointments. Your results will look natural and they will stay bright because porcelain is stain resistant.
Is Cosmetic Bonding Right for Me?
Cosmetic bonding uses a composite resin material that is made to match your enamel color to repair imperfections with your teeth. It is a minimally invasive procedure that only requires lightly etching the surface of the teeth to reshape or recolor them. Since the material easily adheres to them, it can be used to correct several issues, such as:
Discoloration
Chips and Cracks
Rough Spots
When compared to porcelain veneers, it is a more affordable solution. On average, it costs about $300 to $600 per tooth. It provides a natural-looking solution to improve the appearance of your smile; however, the results will not last for as long as porcelain veneers. In addition, if you use tobacco, it can cause discoloration because the material is porous.
Which is the Right Option for Me?
After performing an initial consultation, your dentist will help to determine which treatment is the best solution for you. With a customized treatment plan, you will have the flawless, confident smile that you have always wanted without an invasive procedure.
About Dr. Kevin Dann
Dr. Kevin Dann provides complete dental care while focusing on the comfort of his patients. In addition to general dentistry, he has continued his education to offer many specialty services, including cosmetic dentistry and dental implants. As an active member of various dental organizations and sharing his knowledge through teaching, he is the trusted cosmetic dentist in the area. If you are ready to transform your smile, contact us today to schedule your consultation.