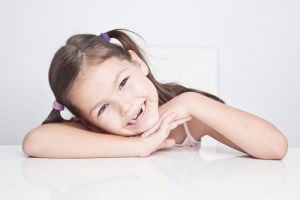 Nothing feels worse than putting your child through something that you know they're scared of. Even if you know it's best for them and their health, having to see the fear in their eyes as they reach for you is enough to break any parent's heart!
Your local dentist understands this and knows that some children need sedation to complete their necessary dental treatments. Plus, it can save parents a bit of heartbreak.
After all, it's important not to delay your child's treatment for they will face many more fearful dental visits that are not only more expensive but painful if their smile begins to fail in health.
Is Sedation Safe for My Child?
Many parents worry about the consequences of sedating their child for dental appointments, however, the benefits of sedation far outweigh any drawbacks.
You can rest assured that your dentist has many safe options for sedation through Dentistry Asleep, a safe sedation program to help patients of all ages receive the care they need.
From just taking the edge off with light sedation and local anesthesia for anticipated pain to being completely asleep for the entire appointment, your dentist will meet with you and your child to discuss the dental procedures and determine which sedation option is best for you and your little one. Your child will feel comfortable and safe throughout their entire appointment no matter which sedation option is used.
What Are the Benefits of Sedation?
If your child is already fearful of the dentist sedation may help them to overcome their anxiety about dental procedures. Many patients can utilize sedation for their first few appointments, making them comfortable enough in the future to receive the care they need without stress or anxiety.
Not only will sedation help your child keep a healthy smile throughout their adolescence, but sedation dentistry can help them to trust their dentist as they become older. This can help streamline better oral health for them even as adults!
At Dentistry Asleep, we understand that sedation dentistry can pose several questions for patients, especially if they're young.
Your children's dentist and our entire team are here to answer all your questions and guide you through the process. Feel free to call us with your questions anytime!
---
About Our Office
Here at Dentistry Asleep, even if your child just needs a cleaning appointment, Dr. Dann is a gentle and caring kid's dentist. We're known to carefully help all our patients feel comfortable and safe each time they visit our office. Sedation is available for even the smallest appointments. Contact us today to learn more about how sedation dentistry can help your child maintain their oral health.