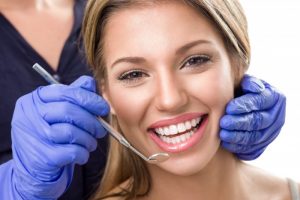 There are many cases where patients may need to receive sedation dentistry in order to get the dental work they need. Sometimes, patients are afraid of visiting the dentist and need that extra nudge to get the dental services their smile desperately needs. Other times, patients may have several treatments and procedures to sit through and sedation can help them sit comfortably in the dental chair for an extended period of time.
Whatever your reason, sedation doesn't just stop the moment your dental work is completed. You'll need to understand what to do after your appointment when you choose to get sedation dentistry. Learn more in this week's blog post.
Types of Sedation Offered in Our Office
As a Certified Specialist in Dental Anesthesia, your dentist can offer you a full range of sedation dentistry techniques. These range from mild sedation, like  nitrous oxide (laughing gas), to moderate sedation with IV sedation. There is also the option to completely go to sleep while undergoing any dental procedure—even routine dental checkups and cleanings if you need to do so.
Our office is one of many practices that offer Dentistry Asleep, a milder form of general anesthetic for patients that need to receive necessary dental care. It's safer and easier on your body than general anesthesia, making it an ideal option for patients who want a positive dental experience when they visit our office, despite their dental fear or anxiety.
Post-Op Instructions for Sedation
The most important thing to remember if you have a sedation appointment coming up is that you must have someone take you home after sedation. We will not allow you to go home by taking public transportation.
Even though your ride may not be able to stay with you the whole appointment, we will need to verify that they are available to take you home at the end of your visit. In most cases, our friendly office team is more than happy to make your calls to eliminate any inconvenience. Plus, this gives us some reassurance that you'll make it home safely with a responsible adult.
When you get home, plan to rest for the remainder of the day. You shouldn't drive, operate machinery, or consume alcohol for at least 18 hours after your appointment.
Very rarely, some patients experience an irritation in the arm where their IV was after undergoing Dentistry Asleep treatment. If this happens, it usually goes away in 2 to 6 weeks. But in the case that your irritation persists or shows signs of bruising, you should visit your dentist or at least give us a call to help you with advice.
If our step by step directions do not help relieve your discomfort, you can visit our office for more after care sedation assistance.
---
About Our Office
Here at Dentistry Asleep with Dr. Kevin Dann, we know that there are a million reasons to avoid visiting the dentist—but we don't want anxiety to be one of them. That's why we offer a range of sedation services! Contact us today to learn about which one may be right for you.