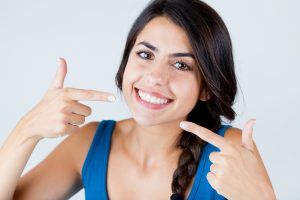 One of the first features that people notice when they meet you is your smile. Whether good or bad, it speaks volumes about you! In fact, you would be amazed at what studies have found about the effects of smiling – researchers have found that when people smile, they're perceived as more intelligent, attractive and competent than when they don't. But what if you don't feel proud of how your smile looks and avoid smiling because of it? Fortunately, you have the power to change it with cosmetic dentistry in M5R 3K4. If you'd like to know how cosmetic dental procedures can change your life for the better, keep reading to learn more!
How Can Cosmetic Dentistry Enhance Your Life?
It might seem easy to dismiss cosmetic dentistry as simple vanity. The truth is that it's an incredibly effective way to change your life, both professionally and socially.
One of the biggest indicators of personal and professional success is confidence, which can be difficult to muster when you're ashamed of your smile.
The good news is that, regardless of what types of smile imperfections you have, there are cosmetic dental procedures that can completely transform them. The results do more than just change your teeth – they change your self-image, the way you carry yourself, and the way other people perceive you.
What Kinds of Issues Can Be Addressed?
Here are just some of the issues that cosmetic dentistry can correct:
Yellowing, discoloration or stains
Short, small or misshapen teeth
The replacement of missing teeth
Crowding or gaps
Cavities and enamel defects
Chips and cracks
Why Is It Important To Find the Right Cosmetic Dentist?
There's no denying that cosmetic dentistry can change your life for the better. It's an investment in your overall quality of life that has a huge payoff: a smile that you feel great about for many years.
But since you don't invest in these procedures that often, it's well worth it to make sure you choose a dentist in M5R 3K4 who has the right training and experience to provide the results you're after.
You want someone who will work with you to make sure you look (and feel) great every step of the way. After all, choosing the right cosmetic dentist is the first step towards reaping all the benefits that a great smile has to offer!
About the Author
Dr. Kevin Dann is a general, restorative and cosmetic dentist who understands how powerful a great smile can be. In addition to having the extra training and experience to keep his patients comfortable in the dental chair, he also provides exceptional cosmetic results. If you have any questions, he can be contacted via his website or at (647) 559-3176.