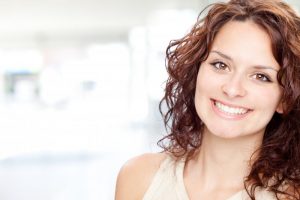 Are you usually reluctant to pose for holiday photos because of the visible blemishes in your smile line? If so, then it's almost impossible to not suffer a decrease in confidence. Furthermore, studies show that smile imperfections can have a negative effect on how other people respond to you. Thankfully, there are ways to make this holiday season different with help from your cosmetic dentist in Yorkville!
The True Value of Cosmetic Dentistry
Cosmetic dentistry focuses more on the aesthetic appeal of your teeth, but is that really important? Researchers have provided evidence that feeling better about yourself causes greater production of vital hormones like serotonin, dopamine, oxytocin and endorphins. These "happy" hormones then trigger a more relaxed environment inside your body, which spells less inflammation, lower blood pressure and other positive health benefits.
Thus, the results achieved through cosmetic dentistry are about more than just looking better; it can serve as a valuable part of your total wellness. As you learn about some of the options available from your cosmetic dentist, you can get an idea of what type may work best for your smile needs.
Ceramic Crowns
A ceramic crown is a tooth-colored restoration that is made from high-grade dental porcelain. It is used to replace a severely damaged crown (the portion of the tooth that is visible above the gumline) or to protect a digit that has undergone root canal therapy.
Porcelain Veneers
A way to vastly improve the look of your teeth in the smile zone is to have porcelain veneers placed. These wafer-thin shells fit directly over the digits and can mask the following flaws:
Gaps
Stains
Crowding
Crookedness
Misalignment
Cosmetic Bonding
An alternative to porcelain veneers is the cosmetic bonding method. It involves the specialist applying a tooth-colored, compound resin material to your cracked, chipped or discolored tooth to leave it with an image of perfection.
Teeth Whitening
Another way to address teeth stains or discoloration is with professional teeth whitening. Using high-powered bleaching agents, your cosmetic dentist can lift stubborn stains from your teeth and leave you with gorgeous digits for the holidays.
A Smile Makeover
In some cases, there are more than one type of aesthetic procedure needed. Thus, your cosmetic dentist offers a complete smile makeover, which is a combination of services that are performed over a series of visits.
So no matter how many smile blemishes you may have, there is a remedy for it. To find out more information about the different types of aesthetic dentistry available, it's worth visiting your cosmetic dentist before the year ends.
With a smile makeover in Yorkville, you'll have the confidence to eagerly pose for tons of photos and let your true personality shine bright this holiday season!
About the Author
Dr. Kevin Dann earned his dental degree from the University of Toronto in 1978, and he has since remained an active learner, receiving advanced training in several areas, including all types of cosmetic dentistry. He takes pride in helping his patients achieve the best version of themselves by delivering the smile of their dreams at Dentistry Asleep. Dr. Dann can be reached for more information through his website.