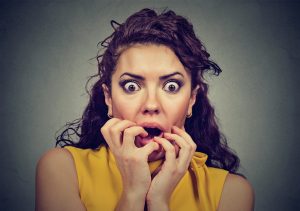 A recent study shows that up to 15% of the North American population avoids visiting a dentist for care because of dental anxiety or phobia. That translates into millions of people missing out on the dental care they desperately need. If this is an option that's been stopping you from visiting your dentist, then read on to learn how sedation dentistry can ease your worries in a safe and effective manner!
Why It's So Important to Visit Your Dentist
Dental visits are of the utmost importance for several reasons. For starters, when you commit to being seen every six months, it provides a way to identify any issues early, and to clear away any plaque and tartar that could contribute to major issues like gum disease or advanced tooth decay.
The avoidance of complex problems provide relief to your "bottom line" as well. That's because most dental insurance companies will fully cover preventive care visits. Then, you'll save money down the road by not having to pay higher-out-of-pocket fees for more complicated forms of restorative treatments.
If your anxieties have been hindering you from taking full advantage of your dental insurance, then sedation dentistry provides a way to reduce your stress levels so you can reap the benefits.
The Best Way to Receive Sedation Dentistry
While many dentists offer different types of sedation dentistry, many won't be a Certified Specialist in Dental Anesthesia like Dr. Kevin Dann. By working with a professional who is specially trained in sedation dentistry, you can feel safer about the care you receive.
Here are some of the available options.
Nitrous Oxide
Also called laughing gas, nitrous oxide is delivered via a mask while you undergo treatment. One of its greatest advantages is that the effects quickly wear-off, and you can return to your normal activities afterwards.
Intravenous Sedation
Intravenous (I.V.) sedation delivers the medication rapidly into the bloodstream so you can quickly relax and receive the care you need. Keep in mind, though, you'll need someone to drive you for the rest of the day, and you should also avoid any strenuous activities.
Complete Sleep
With the option of being completely asleep, you can fully relax in knowing you absolutely won't feel any of the work that is being done. Another perk is that with Dentistry Asleep sedative care, there will be less of an impact than with hospital anesthesia.
Don't Hesitate
Now that you're aware of how you can receive the care you need without the accompanying stress, the next step is to reach out to Dr. Dann to schedule a visit today so you can get on with leading a normal and healthy life!
About the Author
Dr. Kevin Dann is a graduate of the University of Toronto. He would later earn his Anesthesiology Degree from the same institution. Additionally, Dr. Dann has been awarded a Specialty Certificate in Dental Anesthesia from the Royal College of Dental Surgeons of Ontario. He combines his years of experience and advanced knowledge to help patients have positive experiences at Dentistry Asleep, and he can be reached for more information through his website.