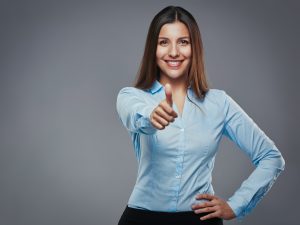 If you have a badly cracked or broken tooth, dental crown placement is usually the best option for restoring it. However, ignoring the issue could lead to some serious problems. As you read further, a local dentist explains how important dental crowns in Toronto are for preventing unnecessary suffering and why neglecting your oral health could spell trouble down the road.
What is a Crown Restoration?
A dental crown, which can be made from gold, porcelain fused to metal or all-ceramic material, is designed to fit over the part of the tooth that is visible above the gum line. Once permanently bonded into position, it restores your tooth's full functionality. The process starts with your dentist performing any corrective work you may need. For example, if there is acute bacteria growth, it will need to be addressed before the new crown is placed. Then, bite impressions will be taken, and the information sent to an in-network lab that will fabricate the replacement crown. Once it returns, the restoration will be permanently bonded into position.
Why You Shouldn't Ignore a Broken Tooth
In many instances, having a crown placed is not just a choice; it's a necessity. This is especially the case when a tooth is broken.
Here are the two main reasons why it's a must to take swift action:
The damage can eventually become so severe that the tooth can't be salvaged.
The tooth is left exposed to debris and oral bacteria entering and causing a painful infection that may require a complex treatment to restore.
How to Maintain Your Restoration
With proper care, a crown can last up to 15 years. However, if your oral health is neglected, the time span can be much shorter. To protect your investment, start with performing consistent oral hygiene. This should involve brushing and flossing at least two times a day to rid your mouth of excess oral bacteria that can contribute to plaque development.
It's also best to stay away from items like nuts, hard candy and carrots. Additionally, your teeth should only be used to chew food and not to perform such activities as trimming your fingernails or biting into ice.
Furthermore, you can never go wrong with visiting your dentist in Toronto every six months for cleanings and checkups. In doing so, you can have your oral health and the condition of your crown monitored to ensure a lasting and attractive restoration for years to come!
About the Author
Dr. Kevin Dann is a graduate of the University of Toronto. As part of his commitment to excellence, he maintains professional affiliation with several organizations, which includes the Ontario Dental Association, Academy of Comprehensive Esthetics and Toronto Central Dental Society. Dr. Dann restores damaged teeth with crown replacements at Dentistry Asleep®, and he can be reached for more information through his website.