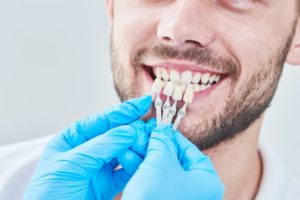 Are you self-conscious about your imperfect smile? Do chipped, stained, or gapped teeth make you hesitant to laugh or grin in front of others? If you'd like to correct these flaws, then porcelain veneers might be just the treatment for you. These custom-made ceramic shells act as tiny "masks" for your teeth, giving them an effortlessly perfect appearance. If you're on the fence about committing to this treatment, a cosmetic dentist in M5R 3K4 invites you to consider these four benefits of porcelain veneers.
1. Veneers Are a Quick, Versatile Cosmetic Fix
Compared to other cosmetic dentistry services, veneers can correct the widest variety of aesthetic issues. Any of the following flaws can easily be corrected by veneers:
Stained or discolored teeth
Chipped or cracked teeth
Worn-down or misshapen teeth
Minor gaps between teeth
Slightly crooked or rotated teeth
Because veneers can instantly fix some cases of crooked teeth, they have earned the nickname "instant orthodontics." This can save you a great deal of money and time that you might have otherwise spent on traditional orthodontic treatment.
2. Veneers Look Perfectly Natural
Some people hesitate to get veneers because they're worried about having "chiclet teeth." Rest assured your veneers will look like a perfectly natural part of your grin. Your dentist will capture impressions of your teeth to ensure your veneers match them in shape, size, and color. Dental porcelain even reflects light in the exact same way as tooth enamel. Once your veneers have been placed, no one should be able to tell the difference!
3. Veneers Can Permanently Whiten Your Teeth
Even professional teeth whitening treatments from your dentist are not made to last forever. Habits like smoking and drinking too much coffee or wine will inevitably stain them again. Veneers, on the other hand, permanently cover up your enamel and protect it from discoloration. Additionally, porcelain isn't as porous as enamel. As a result, it's much more resistant to stains. You should be able to enjoy your morning cup of joe without worrying about tarnishing your smile.
4. Veneers Are Durable and Easy to Maintain  
Veneers are much stronger than they look. They're able to withstand the daily pressures of biting and chewing for years to come. If you take proper care of them, they can last for 15 years or even longer!
Plus, maintaining them is pretty much exactly the same as caring for your natural teeth. You should brush your teeth with a fluoridated toothpaste twice daily, and floss at least once a day. Also, make sure to visit your dentist every six months for a checkup and cleaning.
If you're still unsure whether you want to get porcelain veneers in M5R 3K4, it couldn't hurt to call your dentist to learn more. Veneers might be the thing you need to really make your smile shine!
About the Author
Dr. Kevin Dann earned his Doctor of Dental Surgery degree in 1978 from the University of Toronto. Since then, he has undergone advanced training in many areas of dentistry, including dental anaesthesia, implant dentistry, and cosmetics. He offers porcelain veneers as a way to help you attain the perfect smile you've been dreaming of. To learn more, visit his website to schedule a consultation.