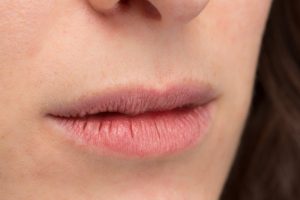 As the temperatures drop and winter gets into full swing, it can take a toll on your mouth. You may notice a host of problems that can cause discomfort, sensitivity and unwanted changes in your appearance. Because you can't run from the colder months, what can be done to help you endure them? Continue reading to get some expert advice about how to deal with winter mouth issues.
Chapped Lips
Exposure to colder weather and higher wind gusts can leave you with dry lips. As a precautionary measure, you can wear a daily lip balm that contains at least SPF (sun protection factor) 15. It also helps to drink more water to keep your skin hydrated. Additionally, consider installing a humidifier in your home to increase the air moisture while you sleep.
Sensitivity
As the air temperature drops, your mouth can become more sensitive to the change. When you're outside breathing in cold air, you may notice a sharp sensation. Additionally, your teeth can be subject to expansion and contraction during these periods.
You can help to prevent sensitive teeth by attempting to breathe through your nose when you're in the elements. Additionally, using toothpaste with extra fluoride fortification will help to protect your teeth.
Cold Sores
The harsh winter air can contribute to the development of cold sores, which are tiny fluid-filled blisters around the lips. Using a lip balm with SPC 15 or higher will help to mitigate the problem. It's also important that you wash your hands thoroughly on a regular basis, to avoid the spread of viral bacteria. Managing your stress levels will also help to prevent the appearance of cold sores.
Canker Sores
A canker sore is a small, shallow sore on the inside of the mouth. When one arises, it can be difficult to chew or talk. Consuming acidic or spicy foods can leave you more susceptible. If you're experiencing a flare-up, try swishing with a mixture of one teaspoon of salt and a half-cup of water. You can also use an alcohol-free solution like peroxyl mouthwash.
Dry Mouth
The winter months are associated with cold/flu season. Both can result in nasal congestion that causes more oral breathing. The more you breathe through your mouth in the winter, the greater your chance of experiencing dryness. In turn, this can contribute to dental issues like gum disease, tooth decay and unpleasant breath.
To prevent this happening, you can increase your water intake, while cutting back on caffeine. Chewing sugar-free gum can also aid in maintaining moisture in your mouth. Following the above steps will help to protect your mouth throughout the winter months, but it never hurts to pay your family dentist in M5R 3K4 a visit.
About the Author
Dr. Kevin Dann is a graduate of the University of Toronto. With decades of experience providing the absolute best in dental care, he still remains committed to expanding his knowledge. A former president of the Ontario Dental Association and current member of the Toronto Central Dental Society, Dr. Dann treats patients at his private practice. He can be reached for more information or to schedule a visit through his website.