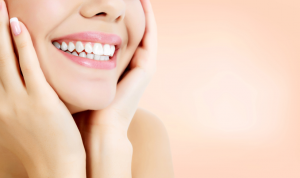 If you're unhappy with the way your teeth look, you don't need to be embarrassed by your smile any longer. You might be a candidate for a smile makeover in M5R 3K4. Although you might believe greater confidence is the only perk that you'll enjoy from an attractive smile, there are several other advantages of cosmetic dentistry. Here are 5 benefits you'll achieve by transforming your smile.
1. Enhanced Self-Esteem
You'll notice almost immediately you feel better about yourself. Resolving the issues that cause you to feel insecure will instantly enhance your self-esteem, which can change your outlook on life. You might find yourself willing to participate in a variety of social settings and be more outgoing.
2. Better First Impression
Unfortunately, many people form their first impressions when meeting someone based on their looks. Research shows as much as 96% of people attribute an attractive smile to intelligence, youth, and professionalism. Fixing your aesthetic flaws can help you take your career to the next level.
3. Improve Your Oral Health
Believe it or not, correcting certain cosmetic issues can also improve your oral health, like fixing broken teeth or alignment concerns. You can lower your risk of preventable dental problems to lower your overall oral health expenses, like tooth decay and gum disease.
4. Achieve a Youthful Appearance
Discolored teeth can make you look years older than your true age. Rejuvenating your smile by making your teeth whiter is a simple solution to turn back the clock. You'll enjoy natural-looking results while taking years off the appearance of your teeth to enjoy a youthful, vibrant look.
5. Streamlined Treatments
From start to finish, your cosmetic dentist in M5R 3K4 will create a personalized strategy to deliver seamless results that meet your timeframe and budget. They'll design a treatment plan catering to your specific needs to help you reach your goals using the latest advancements in dentistry.
Invest in Your Smile Today
A smile makeover includes a variety of cosmetic and restorative procedures tailored to your needs. Although every plan differs, you might be a candidate for:
Ceramic Crowns: Improve the overall color, size, shape, and health of a tooth using a restoration that looks natural.
Porcelain Veneers: Instantly cover several imperfections using a thin shell that's bonded to the front surface of a tooth.
Cosmetic Bonding: Fix minor aesthetic issues using a composite resin material that's customized to match your enamel.
Teeth Whitening: Treat stubborn stains and discoloration with a professional whitening treatment.
If you're ready to love the smile you see in the mirror, it's time to see if you're a candidate for cosmetic dentistry. Your dentist can revitalize your appearance with a smile makeover.
About Dr. Kevin Dann
Dr. Dann earned his dental degree from the University of Toronto and completed advanced training in many specialties, like anesthesiology and dental implants. He has the qualifications and experience you can trust when choosing cosmetic dentistry. If you're interested in a smile makeover, contact our office today to schedule your consultation.