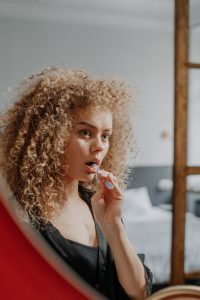 A dazzling smile is worth a thousand words in today's world. Unfortunately, not everyone has naturally white teeth. Not to mention, age, poor oral hygiene, and bad habits can negatively affect your pearly whites. Many OTC teeth whitening products claim to reverse tooth discoloration. You've probably seen amazing before and after pictures online, but they can be deceiving. Don't throw money down the drain. Here are the facts you need about 4 at-home teeth whitening myths.
Myth #1: OTC whitening products are safe for everyone.
Fact: Not everyone is a candidate for teeth whitening.
When visiting a dentist in Toronto for teeth whitening, you're not only paying for significant, lasting results. You are also investing in a qualified dentist to whiten your teeth safely. Your dentist will ensure your smile is healthy to prevent whitening products from aggravating or worsening any untreated oral health issues, like gum disease.
Myth #2: Home remedies are effective.
Fact: OTC products provide minimal improvement.
OTC whitening products don't contain professional-grade whitening agents, so they won't penetrate the enamel. Any improvement will be minimal and won't last. This can lead to overusing products to reach your goals, which can cause irreversible damage to your smile. As an alternative to whitening strips and toothpaste, you might try a few at-home remedies, like brushing with charcoal. Although the DIY methods may improve stains and discoloration, they can damage your teeth permanently.
Myth #3: Professional whitening treatments take too long.
Fact: You can get a bright smile in 1 day.
Whitening systems have undergone several improvements, providing more options than ever to treat discoloration. As a result, there's a solution to fit your needs, like an in-office treatment in Ontario M5R. Your teeth can become 8 shades whiter after just one whitening treatment. If you prefer to revamp your smile around your schedule, you can achieve in-office results without leaving your couch. Your dentist can provide you with everything you need to reduce discoloration over 2 weeks using an at-home kit.
Myth #4: Whitening products can be used on restorations.
Fact: No whitening treatment improves the color of restorations.
Although veneers, crowns, and bridges feel like your real teeth, they can't be restored using whitening products, whether at home or from your cosmetic dentist. Not to mention, the whitening agents can weaken the cement used to hold your restorations in place. Instead, your dentist can shade or replace them to ensure seamless results.
Get a Vibrant Smile Today
Don't risk your smile to ineffective whitening remedies. Invest in proven, lasting results with the help of your cosmetic dentist. They'll give you the stunning smile you desire.
About Dr. Kevin Dann
Dr. Dann earned his dental degree from the University of Toronto before completing advanced training in anesthesiology, implant dentistry, and cosmetic services. He is a proud member of several professional organizations, including the Ontario Dental Association. If you're ready to achieve the smile of your dreams, contact our office today to schedule your consultation.