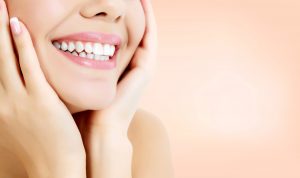 Everyone can have the stunning smile they desire with cosmetic dentistry; however, it is a big investment. You want to get the most for your money. No one wants to pay for a procedure that's not going to provide long-term results. How long does cosmetic dentistry last? Unfortunately, there isn't an easy answer. Every procedure has a different life expectancy and various factors will affect your results. Don't worry, here's what you can expect from 4 common cosmetic procedures and what you can do to preserve your beautiful smile. 
1. Ceramic Crowns
A dental crown is a cap bonded over the entire surface of a tooth above the gum line. It provides preventive, restorative, and cosmetic benefits using all-ceramic materials. Although modern restorations are metal-free, they have a lifespan of about 10 years, but it's not unusual for them to last for much longer with the right care.
2. Cosmetic Bonding
Cosmetic bonding offers a lot of bang for your buck using a resin material. It provides a quick fix that can stay in place for about 5-10 years. Although it may not be as durable as a crown, dental bonding is less invasive.
3. Teeth Whitening
Modern whitening treatments can get your teeth up to 8 shades whiter. Your smile can stay bright for several months to a few years, depending on how well you safeguard your teeth from new stains.
4. Veneers
Veneers are a minimally invasive solution to correct multiple aesthetic concerns simultaneously. Although veneers are thinner than ever, they can last for a decade or more with the proper care, like brushing and flossing.
Maximize the Lifespan of Your Investment
You can ensure you get the most out of your new smile by keeping a few tips in mind:
Practice Good Oral Hygiene: Brush your teeth at least twice daily, floss nightly, and use a mouthrinse.
Visit Your Dentist: Schedule a cleaning and checkup every 6 months.
Live a Healthy Lifestyle: Eat a balanced diet that's limited in sugars. It's best to minimize your alcohol consumption and stop smoking.
Break Bad Oral Habits: Don't use your teeth as tools to open packaging or chew on inedible objects, like your fingernails.
Wear a Mouthguard: Whether you play sports or have a habit of grinding your teeth, ask your dentist for a mouthguard.
Watch What You Eat: Your dentist recommends avoiding anything that may stain your teeth. It's also a good idea to skip hard or sticky foods, especially if you have any restorations, like crowns or veneers.
You can enjoy a beautiful smile for many years. Take your first step toward a confident future by scheduling your consultation for cosmetic dentistry.
About Dr. Kevin Dann
Dr. Dann earned his dental degree from the University of Toronto and has completed extensive continuing education in advanced services, like sedation, dental implants, and cosmetic dentistry. He has the qualifications and experience you can trust to revamp your smile. Contact our office today to request your consultation for cosmetic dentistry.