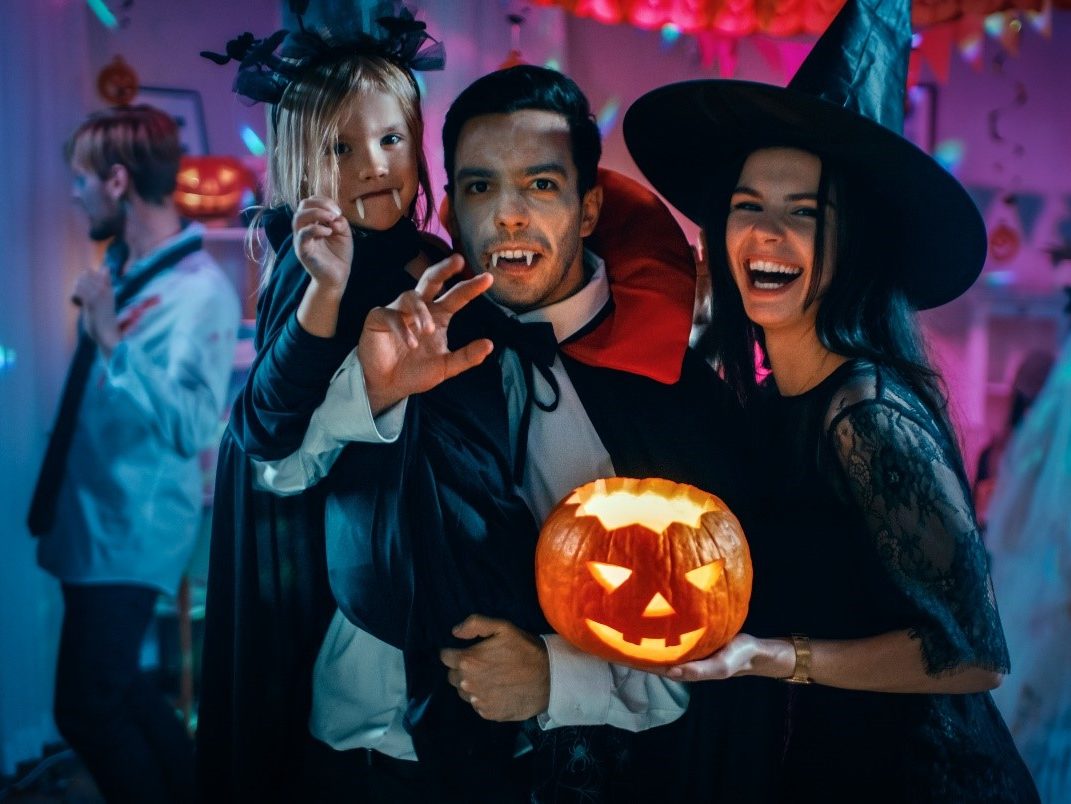 Every year, millions of people prepare to celebrate Halloween with parties, costume contests, scary movie marathons, and trick-or-treating. In fact, WalletHub estimates that $10.6 billion will be spent on Halloween in 2022 with $3.1 billion of that being for candy. With so much candy circulating during this holiday, it can be hard to resist. Even so, sweet treats can mean bad news for your smile. So that you can prevent dental issues from putting a damper on the fun, read on to learn about four tips that will help you maintain a healthy beam.
Tip #1: Enjoy Your Candy During Mealtime
Saliva helps wash away food particles and bacteria. When we eat, this increases saliva production. This is why you should eat your Halloween candy right after meals. It will be easier to wash away any sugar left in your mouth. Additionally, acid levels in the mouth go up when eating. For this reason, it's best to have a treat with your meal rather than waiting until later and exposing your teeth to more acid.
Tip #2: Be Picky About Your Candy
There are so many different kinds of Halloween candy to pick from. Though it may be tempting to have some of each, be picky. Gummy candies stick to the teeth, allowing cavity-causing bacteria to feed on them for longer. Hard candies take a while to melt in your mouth, meaning they expose your smile to harmful sugar for extended periods. Eat sugar-free candy or dark chocolate instead since both are healthier options for your smile.
Tip #3: Drink Plenty of Water
Much like saliva, drinking water washes away food particles and bacteria, which lessens your risk of cavities and tooth decay. This is why you should make sure to drink water after eating candy. This also prevents dry mouth, which can raise your risk of oral health complications. You can also increase saliva production by chewing sugar-free gum or sucking on sugarless candy.
Tip #4: Brush & Floss Consistently
If you already brush twice per day, consider doing it even more during Halloween. This will prevent candy and other Halloween treats from sitting in your mouth for too long. Be sure to wait for at least 30 minutes after finishing your sweets. Since your enamel will be temporarily weakened by increased acid production, this will keep you from damaging it.
This Halloween, put some emphasis on the wellbeing of your smile. Will proper care, you can make it through the season with your pearly whites looking as lovely as ever!
About the Practice
Dentistry Asleep is a dental practice located in Toronto that treats patients with a variety of dental health services. They can also teach you about ways to care for your smile at home, such as being extra diligent during Halloween and other sugar-heavy holidays. Whether you need a routine cleaning or extensive restorative work, they are here to help you achieve the healthy, happy beam of your dreams! Visit Dentistry Asleep's website or call their office at 647-559-3176 if you want to learn more about the services they offer or to set up an appointment.