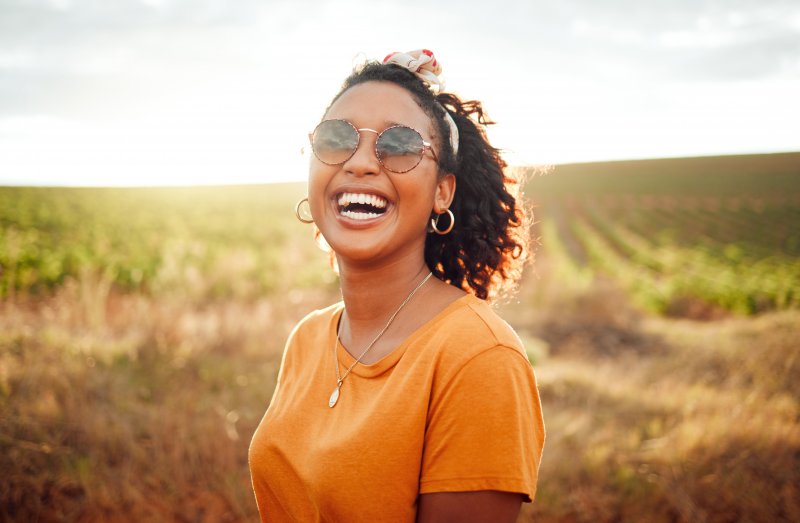 Millions of Americans are unhappy with their smile for one reason or another, and one of the most common culprits is a set of crooked teeth. Many adults, however, think that the time for orthodontics has passed—they feel that they're too busy to go through a year or so of frequent dental appointments.
If that sounds like you, it may be valuable to know that veneers can give you results comparable to braces in as little as two appointments! If you want to know more about how that can work for you, here's a guide that could give you some useful information.
How Do Veneers Work?
Veneers are thin shells of porcelain designed to be layered on top of the teeth. In this way, your dentist can change the color and shape of your smile.
Veneers are slender, but if your dentist just placed them on your teeth, they wouldn't be flush with the rest of your smile. That's why your dentist will take the time to remove a little bit of your enamel to make room for the veneers.
How Can Veneers Straighten Teeth?
Orthodontics is deeply complicated, and the way your mouth fits together depends on several factors. Braces treat a crooked smile by changing the placement of your teeth, i.e., where they are and how they're placed in relation to each other.
However, veneers can do the same things by changing the shape of your teeth so that they can fit well together. When your dentist shaves down your enamel to apply the veneer, they can also ensure that any teeth that are crowded together no longer clash. In that way, they can give you a much straighter smile.
Should I Get Braces or Veneers?
If you're just looking to get a straight smile as quickly as possible, or if you'd like to cover up other imperfections while straightening your teeth, veneers could be a great option for you! However, it's worth noting that veneers are permanent, and when they break, they have to be replaced. Braces take much longer to get, but once you take them off, the only thing you'll ever have to replace is your retainer.
There's also more to orthodontics than just straight teeth; if you have bite problems, braces may be a necessity. You'd have to talk to a dentist about which option is best for you.
About the Author
Dr. Kevin Dann is a dentist who is proud to be able to offer his patients incredible dental care while keeping them completely comfortable. He knows that the best dentistry should make a patient feel good, during and after their appointment. Dr. Dann received his Doctor of Dental Surgery from the University of Toronto, and he retains membership in numerous professional organizations so he can stay up-to-date with the latest advancements in his field.
If you have any questions about how veneers can straighten your smile, he can be reached at his website or by phone at 647-559-3176.