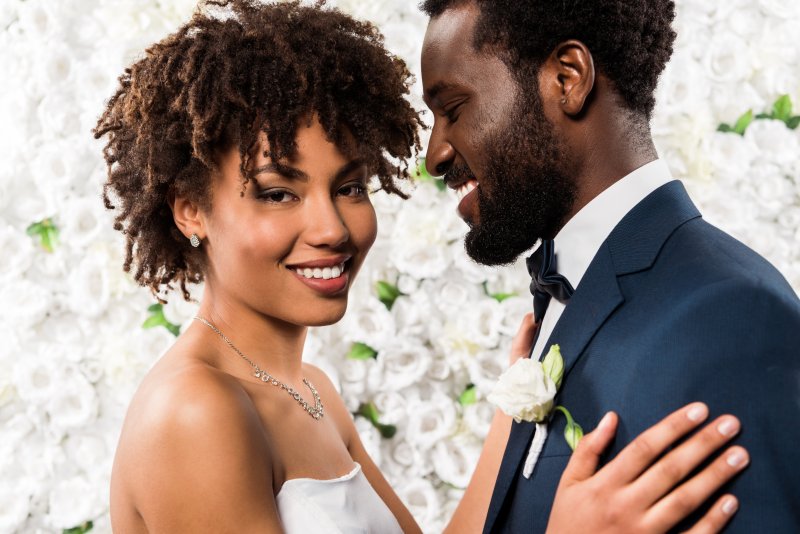 When a big day is on the horizon, you always want to look your best. You've probably already picked out what you're going to wear, and decided how you're going to get there, but have you decided what you're going to do about your smile? If you want to do teeth whitening treatments, you might want to start!
How long does a typical teeth whitening regimen take to see results? Continue reading to find out.
How Long Do Teeth Whitening Treatments Take?
There is no easy answer when it comes to a solid timeline. There are multiple products you can use to achieve your desired result, and all of them work in different timeframes.
If you're using over-the-counter whitening strips or trays with whitening solution, it could take anywhere from two to four weeks to see results.
Using a take-home kit from your dentist will have you seeing results within a week, but it could take two to three to get the best results.
Why is there such a discrepancy between the times? Because even though most kits use the same chemical to whiten teeth (hydrogen peroxide), professional-grade take-home kits from your dentist have much higher concentrations of it.
When Should Start Whitening?
Even if a product says, "whitens in two weeks" that doesn't mean you should start two weeks before your event. You should start well before, possibly four to six weeks ahead. This will give you plenty of time to whiten your teeth and continue your treatment if you don't like the results.
What Is the Fastest Way to Whiten My Teeth with a Take-Home Kit?
The fastest way to whiten your teeth from home is a combination of a professional whitening kit, good oral hygiene practices, and small lifestyle changes to avoid repeat staining. Here are some tips to get the most out of your treatment:
Use Your Trays as Directed – Don't take your trays off early or skip treatments. If you're not following the directions, you won't get the best results. Typically, you'll be required to wear your trays twice a day for one to two hours, depending on the product.
Keep Brushing Your Teeth – Continue a regular oral care routine of brushing and flossing twice a day. This will keep your teeth free from stains while you're using your whitening product.
Avoid Dark Food and Drink – Coffee, tea, wine, and other consumables that are dark or use food dye will stain your teeth, especially if you're indulging right after your treatment. If you must have your morning coffee or a glass of wine with dinner, use a straw to keep the liquid off your teeth.
If you're considering teeth whitening, the best way to know exactly how long to expect treatment to take is to talk to your dentist. They can give you the most accurate timeframe, and give you instructions on how to squeeze every second out of your treatment. Plan ahead and your smile will dazzle everyone who sees it!
About the Author
Dr. Kevin Dann is a highly trained and educated dental specialist with many years of experience. After graduating with a Doctor of Dental Surgery from the University of Toronto, Dr. Dann continued expanding his education with more degrees and specialized training in a variety of dental treatments. To schedule a teeth whitening consultation at Dentistry Asleep, Dr. Kevin Dann, call (647) 559-3176 or visit the website to learn more.