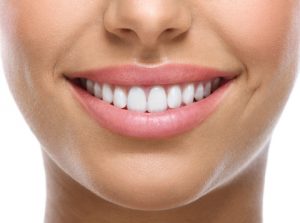 Repairing a damaged tooth doesn't have to be an excruciating experience. There are multiple reasons for why teeth become damaged in the first place. Cracks, fractures, discoloration, wide gaps, awkward shapes and other factors can leave your smile reeling. When a dental crown or filling is needed, you know who to turn to – Dr. Kevin Dann and his team of pros in Toronto, ON. Dental fillings and crowns can bring much-needed comfort back to your mouth. It's important that you take care of damaged teeth simply because it can leave your oral health in tatters. Your smile's appearance will be caught in the crosshairs, too. All of this adds up to you needing to come to our office for treatment that just may involve dental fillings and crowns. Do you think you're in need of this special treatment? Read on.
Dental Crowns and Fillings – What Are They?
There are differences between these two, but not by much. They both bring stability and excellent functionality back to your mouth only in different ways.
Let's start with fillings, shall we? They are placed inside of the walls of your tooth. All it does is fill in whatever portion of your teeth is missing and helps it retain its natural shape. Depending on how deep the hole is or what shape will determine how much filling is used and how successful it can be. Look at it this way: if you have a tooth that's been suffering from major tooth damage, a filling may not be enough because of the strength of the tooth it's fixing. So, basically, if the hole is larger, the tooth will be much weaker.
Crowns are a bit different. A crown fits precisely over a damaged tooth. It's also custom-designed in a laboratory using exact measurements so it fits like a glove. Crowns are made of very strong materials and can imitate your real teeth. It's becoming a more common choice among patients who want to completely cover a tooth.
So, which one should you choose? That's between you and Dr. Dann.
Schedule a Consultation Today
If you're ready to receive treatment, we're ready to help. Our Toronto, ON office is committed to getting you the smile of your dreams, and dental crowns and fillings can help get you there. We gladly extend this service to our neighbors in Milton, Brampton, Mississauga, Oakville, Vaughan, Richmond Hill and beyond. Dr. Dann is the dentist Ontario can trust!