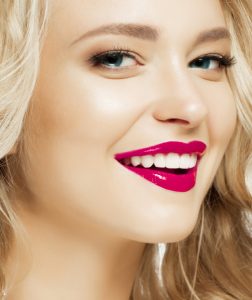 Patients with stained, chipped, cracked, or missing teeth are considered by their peers to be less intelligent, less attractive, and even lazy. Don't settle for a less than flawless smile when the solution can be as quick, easy, and painless as one phone call. Contact Dr. Kevin Dann and his Toronto cosmetic dentistry team to find out more about our dental care services that transform smiles every day. Our knowledgeable team schedules a cosmetic dentistry consultation. During this diagnostic and planning visit, we help you understand your treatment options, and achieve your smile goals.

Cosmetic Dental Solutions
For many patients, hiding their smiles has become a matter of routine, but with our cosmetic dentistry services, you can fall in love with your smile again. Some of our most popular treatment options include:
Cosmetic bonding – in just one visit, cosmetic bonding conceals and corrects smile flaws including chips, cracks, gaps, and stains. Composite material shaded to match natural tooth enamel is applied to damaged teeth concealing irregularities. A curing light is used to harden the bonding material into place
Porcelain veneers – thin sheaths of stain-resistant dental-grade porcelain are placed over the fronts of damaged teeth offering patients a picture-perfect smile in as little as two visits. During an initial visit, we prepare patients' teeth by removing a minimal amount of surface enamel, so the veneers blend seamlessly with the natural smile.
Teeth whitening – we provide professional-grade take-home whitening kits that offer patients effective smile brightening results.
Cosmetic restorations – don't settle for functional restoration that leaves your smile less than beautiful. We utilize tooth-colored fillings and ceramic restorations to renew patients' smiles to full aesthetic and functional form.
Smile makeovers – we'll develop a personalized treatment plan including any number of cosmetic and restorative services to achieve the smile of your dreams.
Sedation Dentistry
Dr. Dann offers Dentistry Asleep® to patients undergoing any treatment to completely eliminate anxiety, fear, and discomfort during dental procedures. Dentistry Asleep® is a safe, effective alternative to hospital-based general anesthesia.
Contact your Dentist in Toronto
If you're interested in finding out more about your preventive, cosmetic, restorative, or sedation dentistry options from Dr. Dann and his dental team in Toronto, contact us today. We're happy to help patients achieve their smile goals, and work one on one to ensure patients attain their healthiest, most beautiful smiles.