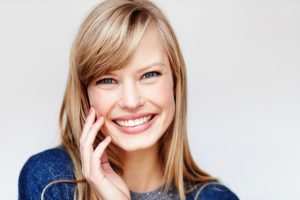 Are you insecure about the appearance of your teeth? You are not alone. It is estimated that two-thirds of adults are dissatisfied with their smile. While genetics and age often cause cosmetic flaws, lifestyle habits, trauma, and poor dental health can also be the root cause of the issue. While it may seem like you have no choice but to live with the damage and imperfections, you do have options. Dr. Kevin Dann will give you a smile makeover in M5R 3K4 to transform the beauty of your teeth.

What is a Smile Makeover?
A smile makeover involves specific cosmetic and restorative procedures to rehabilitate the teeth while also improving their appearance. There is a certain art behind the process as it involves more than just correcting imperfections.
The aesthetics of your smile are viewed in their entirety to improve the size, shape, proportion, and alignment of the teeth. By doing so, oral functions and health can also improve. This process is rather complex and requires the experience and qualifications from a dentist in M5R 3K4 who specializes in the area. Dr. Dann is the trusted choice to get the healthy, radiant smile you have always wanted.
How Can a Smile Makeover Help Me?
A smile makeover can include one or more procedures that are based on your individual needs. Common treatments that are performed include:
Cosmetic Bonding: The noninvasive procedure repairs areas of decay and damage while improving the appearance of the teeth. The composite resin material is customized to match your enamel color while it is sculpted to improve the imperfections, such as chips, cracks, discoloration, and decay.
Inlays and Onlays: Inlays and onlays are known as indirect fillings, which are needed when a tooth has mild to moderate decay. The custom-made restorations are applied using a dental cement to enhance its shape and health.
Dental Veneers: The minimally invasive procedure uses thin shells that are bonded to the front side of the teeth to improve their shape and proportion. They instantly cover imperfections while making your smile appear whiter and straighter.
Teeth Whitening: Professional whitening treatments will revitalize your smile by removing discoloration and staining. This allows your teeth to look younger and brighter with results that will last.
Dental Implants: Permanently replace your missing teeth with the most preferred solution. Both the root and crown of the tooth are replaced to fill the empty space. When compared to other prosthetics, they closely look and function like natural teeth.
Where Can I Get a New Smile?
If you are ready to love your smile and regain a new sense of confidence, Dr. Dann can help. After performing an initial consultation, he will create a customized treatment plan that caters to your individual needs to help you achieve your desired results. Restore the health and appearance of your teeth by contacting our office today to schedule your consultation. We look forward to giving you a smile that you will love.