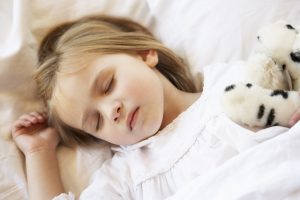 If your child requires IV sedation during a dental procedure, it can leave you feeling anxious about their upcoming treatment. When performed by a highly trained and qualified sedation dentist in M5R 3K4, you have nothing to fear. Your dentist will monitor them to ensure their safety. After their treatment is complete, it will be time for you to take them home to recover. As you wait for the effects of the sedative to dissipate, there are a few things you should expect after you leave the dental office.

Nausea and Vomiting
Nausea and vomiting are common side effects of sedation. Although it does not occur in all children, be prepared for vomiting during your ride home. Take a plastic bag or small container with you just in case. In some instances, they may not vomit until after you arrive back home. Vomiting and nausea should no longer be a concern after about 40 minutes from the time the sedative has stopped being administered.
Drowsiness
Your child will likely feel drowsy for several hours following their treatment. It is best to let them sleep until the effects of the medication wear off. During this time, it is important for you to supervise them for their safety. It is best to have them sleep on their side with their head supported to keep their chin elevated.
Although there should not be any breathing difficulties, it is best to check to ensure that they are breathing normally every few minutes. If their breathing becomes abnormal or you cannot wake them, contact emergency services right away.
Pain and Swelling
Depending on the type of treatment your child had performed, they may experience some pain or swelling. To manage their discomfort, use an over-the-counter pain reliever. If any swelling develops, apply a cold compress to the outside of their face to help resolve it.
Hydration and Diet
While your child recovers, it is important to keep them hydrated. Give them plenty of liquids, especially water to prevent dehydration. After their treatment, their mouth may be sore. As a result, it may be best to stick to a soft diet, like yogurts and soups for the next 24 hours.
Oral Hygiene
It is important for your child to maintain their oral hygiene routine. If they have had a tooth removed or an oral surgery, ensure that the site is cleaned gently to prevent irritation that can hinder the healing process.
Recovering from IV Sedation
Most children do not experience any severe complications from IV sedation or oral surgery; however, if complications do occur, like heavy bleeding, severe pain, fever, or chills, contact your healthcare provider right away.
About Dentistry Asleep
If you need a sedation dentist in M5R 3K4, Dentistry Asleep can help. We are specially trained to offer sedation services for patients of all ages to provide pain-free dentistry. If your child has an upcoming dental procedure or oral surgery, contact our office today to schedule your consultation for sedation dentistry.